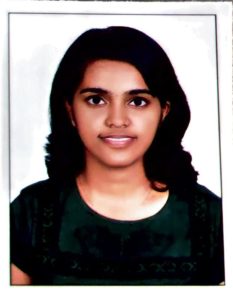 AUTHOR,
Aneeta Regi
Senior Engineer – Software Systems
It was a difficult and chilling year for nearly every company in every industry for the past two years. Some simply survived it, while others adapted, evolved, and grew stronger. As revenues recover, it shows an overall increase in demand for new services and products that will be reflected in the number of requests for proposals issued. The goal of these persuasive documents is to sell the benefits of working with your company, set you apart from the competition, demonstrate the value you'll bring to the job, and ultimately, help you win new business.
The earlier trend on proposals comes with large and elaborate documents that talk about the project as a whole and do not provide any specific summarized information. The document doesn't just define the problem or the goal, nor address the issue and propose a solution, rather it explains more about the project and gets carried away. No visuals were added which made it difficult to go through and understand each quote written. Another feature trend that was observed in these proposals was that the payments for different services are mentioned on multiple pages which brings extra work for the customer to understand the costs specified. Also, every point mentioned is labeled and highlighted which creates a disparity in customer understanding of the important details specified in the proposal.
But now, while discussing proposals, the one thing we should notice is the way we consume information. We became attracted to small bites of information and high graphical content that can be skimmed and grasped quickly. Short, on-point, and eye-catching documents with brief word counts and graphics to bring out communication effectively for prospective clients. As brevity is our new normal, why should we still cling to the traditional proposal formats with around 50 pages or more which is absolutely not fun to write or read?
So here we discuss the 5 biggest trends that have gained momentum on the horizon.
Better be short
Shorter proposals of about 10 to 12 pages with summarized details on the solution with fewer sections and more graphical content grasp more attention. Make sure to include all relevant information that prospective clients will require, in order to make a decision and take care to avoid overcrowding them with irrelevant details.
An oral presentation is a lot quicker to review than a potentially confusing, verbose written volume. The team presenting the solution can demonstrate their proficiency, ability to work as a team, and interpersonal skills during the team-based presentation and this aids the customer to ask questions to the people who have the answers.
Go for oral proposals
Visualize instead of wording
As we live in an "at a glance" society, visually appealing images of improved clarity and quality are a great way to help your proposal win. An increase in visuals helps to explain the solution more clearly and with quality, and so it brings a spike in the "big picture" graphics.
Cloud-based proposal management software benefits businesses of all sizes to create professional-looking proposals quickly, creating savings in cost and time. Also, allowing an electronic signature to the proposal brings the biggest impact on time-to-close for a good proposal software.
Cloud-based proposals and digitize submissions
Adopt a lean approach
Always, provide information of the highest relevance eliminating all wasteful boilerplate rather than adding highly technical language on operational processes. The effective techniques for the proposal response include choosing every word carefully and including infographics, flowcharts, sidebars, illustrations, plans, and other visual aids that summarize the information in a clear and easy fashion. Also, rather than writing a 1000-word About Us section, consider including team member headshots and a brief bio.
Let your Business Proposal do the Talking
A great proposal can make all the difference between successfully closing a deal or losing a client. Winning proposals in 2022 and beyond will require more personalization and expertise than ever before. Depending on the type of business you're in, your business proposal elements will vary based on the prospect's needs. Also, the trends explained are pervasive across industries and companies of various sizes and technologies. If you are seeing the impacts of these trends, you can be certain of your competition as well. Finding ways to uniquely differentiate yourself along with these trends will ensure you delight your client and potentially gain their business.
Explore all our services we offer at TA