Top AR VR Development Company
Get beyond the obvious with our AR VR development services
The technology of AR and VR is breaking down barriers in connecting the physical and the digital worlds. Global brands across the world are enthusiastically embracing this interactive technology, bringing a major shift in user engagement. We are an AR VR development company that provides engaging, competitive, and top-notch, virtual, augmented, and mixed reality development services for innovative workplaces.
Our custom AR & VR technology services, advanced tools, and leading edge technologies aim at assessing your businesses' AR/VR needs, whether you need a core product or implement an AR/VR technology into your existing applications, our experts can assist you to success. Get ahead of the game with high quality, interactive and immersive AR & VR technology solutions from one of the top AR/VR app development companies.

Add advanced-edge to your business with our AR VR software solutions.
Our AR VR development services
We excel in providing user-friendly augmented, virtual, and mixed reality services in building a more integrated and potential extended reality landscape. Our refined tools and practices offer insightful solutions in the domains of education and training, gaming, entertainment and sports, healthcare, and many more.

Customized AR VR services
Providing personalized immersive solutions to meet the demands of the evolving digital space. Our spatially aware, cloud-based, and cross-platform AR VR and MR services enable 3D modeling, rendering, texturing, content development, and system integration. In short, our team of experts will create precise custom solutions tailored to your unique requirements.

AR VR app development
Pioneers in designing reliable applications in AR VR technology ranging from ios, android to head-mounted displays. Our focused technological capabilities and skills in app development can transform the possibilities of your digital ecosystem.

AR VR training module development
Significant potential to develop engaging and efficient training modules for your businesses in various verticals. Our innovative AR VR development solutions deliver assured, realistic, and immersive training modules that can satisfy user expectations.

Live & on-demand video streaming
Streaming live 360° videos using the latest strategies and technologies for an intensive and immersive viewing experience. We can easily provide an end-to-end live video streaming SDKs in cross-platforms supporting Multiple VR HMDs.

Game development
Creating intelligent and high-definition visuals with interactive models in real-time to power the ultimate gaming experience. Our talented AR VR experts can provide robust solutions for a rich, smooth, and stand-out gaming performance.

AR VR technology in social media
Offering new and immersive opportunities with the latest integrations and interactive content in terms of user interests. Our insightful solutions can expand the potential of social media platforms with the latest lenses, filters, and effects.
IoT and data visualisation
Essential experience in delivering intelligent analytics and visualizations using the possibilities of AR and VR technologies. We enable the seamless integration of AR VR MR headsets & other hardware solutions with sensors, controllers, cameras, and other IoT devices to ensure full-fledged virtual communications.

Location-based AR navigation & routing applications
Specialized intuitive solutions for location, position, and navigation with high accuracy. We develop powerful AR navigation solutions for both indoor and outdoor environments for a better and efficient user experience.

3D design and development
Able to develop interactive 2D/3D content (3D visualizations, 3D animation, and 360° panoramic imaging) into the real world, adding layers of information for a first-hand immersive user experience. Utilizing the capabilities of AR VR technology, we create low-poly and high-poly 3D models in real-time for cross-platform applications and websites.
Technology stack for AR VR software development
Our development team has hands-on experience in building AR VR software solutions for Android and iOS, tablets, digital eyewear, head-mounted displays(HMD), and other IoT-enabled devices.

We have competence and excellence in the cutting-edge tools and technologies of: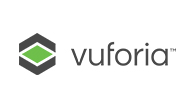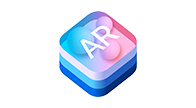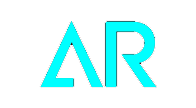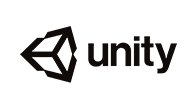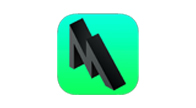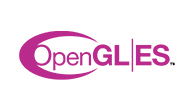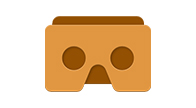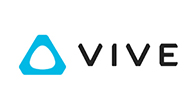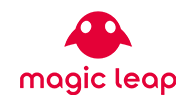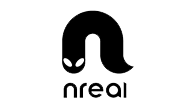 We leverage top-notch AR VR MR development services to deliver the best possible immersive digital experience across: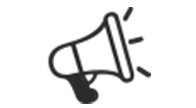 Media & Sports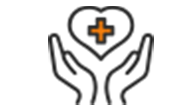 Healthcare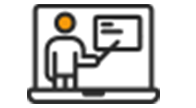 Education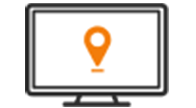 Navigation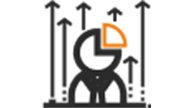 Marketing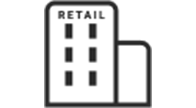 Retail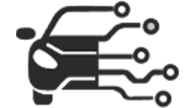 Automotive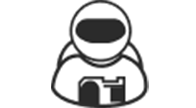 Aerospace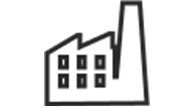 Enterprises
Being an innovative AR VR app development company, we are proficient in developing frameworks that will suit client's particular needs. Have a look at some of our notable AR VR app development services.
Build your distinct AR VR solutions with us.

Get a quote today