Reinvent Your Reality with VR Technology Services
Virtual Reality technology has become an integral part of our daily lives, offering an immersive experience in a computer-generated environment with scenes and objects that can be similar or completely different from the real world. As a dedicated VR development company, we offer cutting-edge VR technology services to lead the way in this immersive revolution.
Our robust strategies can drive your digital transformation beyond expectations, helping your business become more profitable with our innovative solutions. Our VR development company has a team of experts who are committed to providing the finest solutions to meet your specific needs. Whether it's for gaming, training, education, or marketing, we can help you achieve your goals with our high-quality VR technology services.
Virtual Reality
development services

Custom VR software solutions
Specialized, ready-to-build custom solutions to empower your business to the new dimension of Virtual Reality. We are proficient in building personalized VR software solutions that will address your business's specific needs.


VR game app development
Develop immersive, interactive, and well-crafted VR gaming solutions for diverse platforms. We are one of the best immersive Virtual Reality game developers in the industry with firsthand experience in VR unity development and Unreal Engine, the most preferred VR game development tools in the market.


VR App Development
Being a Virtual Reality (VR) app development company, we develop agile and user-friendly solutions for an exciting and immersive VR experience that can advance your potential in the digital landscape.


VR Video Streaming
Engaging Virtual Reality streaming solutions to give the ultimate immersive experience anytime anywhere. Our immersive solutions enable the streaming of high-quality, live 360° videos in 4k and UHD resolutions in real-time across multiple channels all across the globe.


Cross Platform VR Development
Deliver accessible VR applications from smartphones and browsers to high-end VR glasses. Our skilled team can develop the VR application of your need across multiple platforms of your choice.


VR Based Training Solutions
Allows the training of a workforce with the immersive, true-to-life 360° VR experience in realistic risk-free scenarios. We excel in building VR-based training simulations that are favored by many across the globe.


VR in Retail
Focused solutions for retailers to reinvent their experiences in marketing and sales. We can build walk-in virtual showroom software platforms, other solutions of your choice to make your stamp in the retail industry.

Social VR Experience
Develop photo-realistic social VR experience to dissolve the physical and digital barriers. Our thoughtful solutions can open up new opportunities for people to build interactive social encounters and experiences across numerous social media spaces.


Enterprise VR Solutions
Creative innovative solutions can help visualize your products and services in realistic simulations for enterprise customers. We are adept at crafting clever inventive solutions that can drive your enterprises with increased sales and improved productivity

Industries we serve
We offer the best in class integrated VR development solutions in: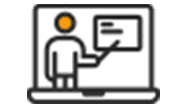 Training & Education

Gaming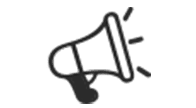 Media & Marketing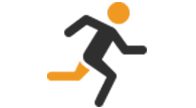 Entertainment & Sports

Video Streaming

Healthcare
Technologies used for VR & MR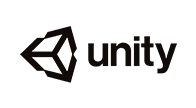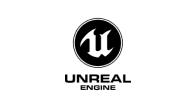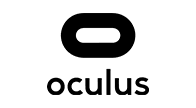 Why choose us for your VR development solutions?
Our creative and engaging VR software solutions can accelerate your digital transformation and improve your customer engagement strategies. Our trained professionals are experts in the broad pool of virtual reality technologies and tools. We can give wings to your dreams and build personalized solutions of your desire in the most innovative and creative way possible.
Frequently Asked Questions
Virtual Reality (VR) software development is the process of creating a computer-generated environment with life-like scenes and objects, immersing the user in their own surroundings through devices such as headsets or other hardware devices.


Unity, Amazon Sumerian, Google VR for everyone, Unreal Engine 4 (UE4), CRYENGINE, Blender, 3ds Max, SketchUp Studio, Maya, Oculus Medium, 3.js, Babylon, etc.


Virtual Reality enables the complete immersion of digital content into the real world, paving the way for increased consumer engagement, improved interactions, that can power up your future in the digital world.


The Virtual Reality realm extends to every industry under the sun from aviation, retail, e-commerce, manufacturing, automotive, education, entertainment & sports, media, training, gaming, and more.


Mixed reality combines the real and the virtual worlds to produce new environments and visualizations, where physical and digital objects co-exist and interact in real-time. Mixed reality does not exclusively take place in either the physical world or virtual world, but is a hybrid of augmented reality and virtual reality.


Mixed Reality offers countless benefits from reducing maintenance time to cutting down labor shortage across a wide array of industries from engineering and construction to medical and manufacturing.


The practical applications of Mixed Reality are endless, it ranges from design, entertainment, military training, remote working, etc. There are also different display technologies used to facilitate the interaction between users and mixed reality applications.


Mixed Reality technology is a hybrid technology that combines the elements of AR and VR. MR blends the elements in the real and the digital world for realistic interaction between the user and the virtual object. Virtual Reality, on the other hand, enables the full immersion of the user into the digital world using VR headsets and other devices.