Rise above reality with our augmented reality software solutions
As an Augmented Reality Development Company, we recognize the rapid expansion of AR technology and its significant impact on major industries and services worldwide. AR technology enables the superimposition of digital data into the physical environment in an interactive way, creating a seamless integration between the virtual and real world. Our AR development services provide real-time, on-site, and interactive visual guidance to enhance the user experience.
We offer excellent and unique AR development solutions that can help advance your business to success. Our skilled team of AR developers can build custom-tailored solutions to meet your specific needs, ensuring that you receive high-quality and innovative AR solutions for your business.
Augmented Reality
Development Services
Our expertise in augmented reality development technology includes:


Custom AR Software Solutions
Hands-on experience in skillfully crafting custom AR development solutions as per your requirements. We can turn your ideas and concepts into appropriate and sustainable solutions.

AR Game App Development
Exceptional skills in using tools and technologies to build superior 2D and 3D AR gaming applications. We are capable of building engaging, interactive, and enthralling gaming experiences for multiple platforms.

AR for iOS, Android & Windows
Proficiency in creating and delivering scalable, secure, and reliable AR development services for iOS, Android, and Windows devices. We can create captivating AR experience in Android, iOS, and Windows devices for improved user engagement.

AR-Based Testing
Offer highly skilled full-cycle Augmented Reality app development, thorough app testing, and secure deployment to enhance your applications to the finest standard. Our trained professionals can perform functional, security, usability, and performance testing to ensure the longevity of your application.

AR in Training & Education
Provide creative Augmented Reality development solutions to enhance training and learning in the fields of medicine, manufacture, aerospace, education, military, retail, and more with increased engagement and interactivity. We can develop exciting AR applications in all spheres of training and learning and other countless professions.

AR for E-commerce Solutions
Actionable insights in creating AR-based cloud e-commerce solutions to engage and scale up your businesses. Our proficient AR team can build top-notch native, cross-platform, hybrid, and progressive web apps for your e-commerce and m-commerce services.


Recognition-Based AR Apps
Ability to develop impressive image recognition AR applications that can detect, track, and augment 2D and 3D images. Our trained developers can enable AR applications that allow the recognition and tracking of multiple images, extended tracking, cloud recognition, and more for a stand-out and innovative digital experience.

Location-Based AR Apps
Build accurate location-based AR applications that are marker less and position-based to revolutionize navigation and guidance. We are able to develop Augmented Reality apps that rely on GPS, accelerometer, digital compass, and other technologies to digitize geographical points of interest for better and accurate navigation.

Marker-Based AR App Development
Deliver marker-based AR apps that provides accurate tracking using visual markers/ images/scenes to indicate the most relevant detail. We provide stable marker-based AR apps that will link each virtual object to a particular marker and display an additional significant details helpful for user interaction.
Why choose us for your AR development solutions?
We are committed to providing insightful and focused solutions to fulfill your Augmented Reality ambitions.Our team of experienced and skilled developers strives to deliver innovative and quality solutions round the clock. We work tirelessly to deliver the best possible solutions to meet your needs, just the way you want.

If you want to build a flawless AR solution, our dedicated team will assist you all the way. And if you need to scale an existing product, we can provide the expert advice and get it covered for you.
Here's what our workflow looks like!
Our essential expertise in augmented reality development services includes:

Shaping the plan
An open discussion to deliberate and examine your ideas, expectations, technology choices, etc., and provide you with a rough roadmap about the execution of your Augmented Reality development idea.

AR Platform & Device decision
Here we will decide the platform of your choice and the device of your preference ranging from mobile devices, smart glasses, HMD's, etc.

Creation of user experience
Now we create a programmed layer of computer-generated content over actual reality to build a third level of augmented reality experience.

3D Model Designing
Develop the 3D models of texts, images, and 3D objects required for your AR environment. Once the model is built, tiny details and specifications are added to the model which is then optimized for the device of choice.
Prototype Development
Once the prototype is approved, we move on to develop the application as per the prototype, keeping in mind all the desired requirements and prepared designs.

Development & Testing
Once the prototype is approved, we move on to develop the application. We then run manual and automated testing to find and fix bugs or errors in the application, making sure the application works flawlessly on required devices and browsers.

Deployment
Once the application is developed, the application is checked and verified thoroughly, and then it is deployed.

Security & Maintenance
We prioritize building long-standing stable relationships. Once the application is deployed, if there is any hiccup or need for maintenance, we are ever-ready to provide round-the-clock support.
Industries We Serve
Our solid end-to-end AR software solutions extend to a wide array of industries such as: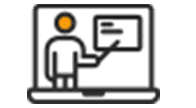 Education & Training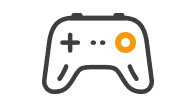 Gaming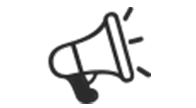 Entertainment & Sports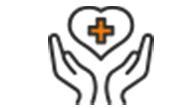 Healthcare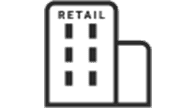 Retail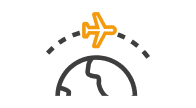 Tourism
Expertise
We are efficient in designing AR solutions in iOS devices starting from iOS 11 to run ARKit, and Android devices operating on Android 7.0 and that later to run ARCore. Our capabilities in AR software solutions range from device position tracking, motion tracking, detection of surfaces, edges, and points, coordinate detection, image recognition, scene understanding object placement, light estimation, GPS navigation, and more.
Technologies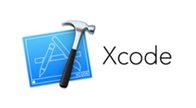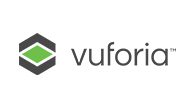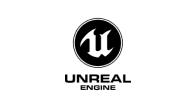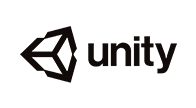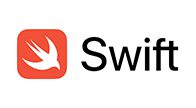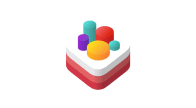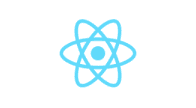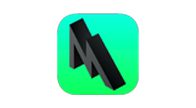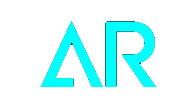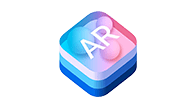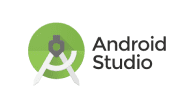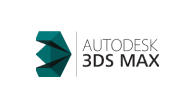 PGA Tour
Engaging AR-based application that provides the most unique immersive and real-time experience of golf for the spectators.

AR Brochure (Mobile App)
AR mobile presentation system for showcasing content and concepts.

AR MIG29K RD-33MK
An AR-based training application for the Indian Navy for an immersive and technical training experience.
Augmented Reality development involves the creation of a digital environment in real-world surroundings with computer-generated digital information or virtual content which is then deployed across multiple devices.
The term AR and VR development technology is used a lot these days, the very basic difference between them is that AR uses the real world to impose the digital content, and VR on the other hand is completely virtual. AR projects virtual content into the user's physical world through a phone camera or a video viewer. Virtual reality technology produces an immersive computer-generated simulation of an alternate world using computers, sensors, headsets, etc.
Our comprehensive AR solutions extend from custom AR app development, AR game development, AR for iOS, Android, & Windows devices, Marker-based AR development, Location-based AR apps, Recognition-based AR apps, AR training & education solutions, AR e-commerce solutions, etc.


Augmented Reality applications find popularity across various industries such as Healthcare, Gaming, Education & Training, Retail, Entertainment & Sports, Tourism, and many more. We are devoted to providing impactful AR software solutions in any domain of your choice.


AR has now become the part and parcel of many businesses. Its interactive nature can create unique digital experiences, engage customers, and further competitive marketing, allowing your brands to differentiate themselves in this crowded market with the possibility of solid success.