Success is best
when it's shared
Together with our partners, we tirelessly strive to enhance, innovate and deliver impactful solutions to push each other to the fullest
Partnerships are all about shared goals. Successful partnerships can leverage the strengths of each other and open new doors for creative outcomes. It cannot happen overnight, it is an alignment of culture, values, and mission. At Travancore Analytics, we believe it's critically important that we collaborate with partners across various domains and support each other with industry-specific custom software development solutions.
Implantaire is a leading international design firm offering best-in-class services in design and IP creation, product lifecycle management, and manufacturing. To expand and strengthen their digital transformation ambitions and technology solutions, Implantaire has joined hands with TA as their technology partner.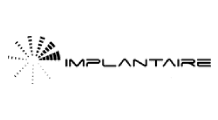 A web & mobile platform through which one can scan and track the inbound and outbound transfer of freight from one place to another. The platform also allows for differentiated access for users and delegation of tasks. To bring the best possible solutions and success in future projects, Navare Solutions has joined hands with TA as a partner in Software Development services.