Case
Our client from the sports and gaming domain was looking for a tangible way to stream their HD content in VR format for multiple platforms like desktop, mobile and XR devices. As the first step, they wanted to switch to this new visual experience for the 2018 Winter Olympics with a viewership of 1.92 Billion, and later extend to the 2021 Summer Olympics. They turned to Travancore Analytics to build, test and integrate SDK to stream their content on multiple platforms in the single preferred format in the short span of seven months.
Challenge
Our client had a very unique VR streaming format and at the same time they were in partnership with multiple Broadcasting partners who used different mobile apps. Also, our client wanted to build, test and release the live streaming application to multiple platforms like Mobile screens (both Android and iOS), Websites (panoramic view), and VR and MR headsets.
The challenges faced by our client were:
Develop and maintain SDK that can be served for any iOS, Android and VR applications

Develop and maintain white-labelled mobile app and web player that can be flavored to any branding for various events

Enable support for 2D and stereoscopic view for normal and 3D panoramic videos

Enable support for H.264 content including on-demand and live streaming
Impact
We were able to provide real-time 3D experience with simple, stable and easily integrating SDK with VOD & Live HLS Streaming along with 180° stereoscopic, 360° spherical and planar viewing experience across the globe. The success of the SDK is that it just requires 10 minutes for integration with just a few lines of code. The solution was stable and non-bulky ensuring automatic configuration for developers and non-usage of third-party library integration. Similar applications can be extended to OTT and other online content streaming platforms for better performance.1
Solution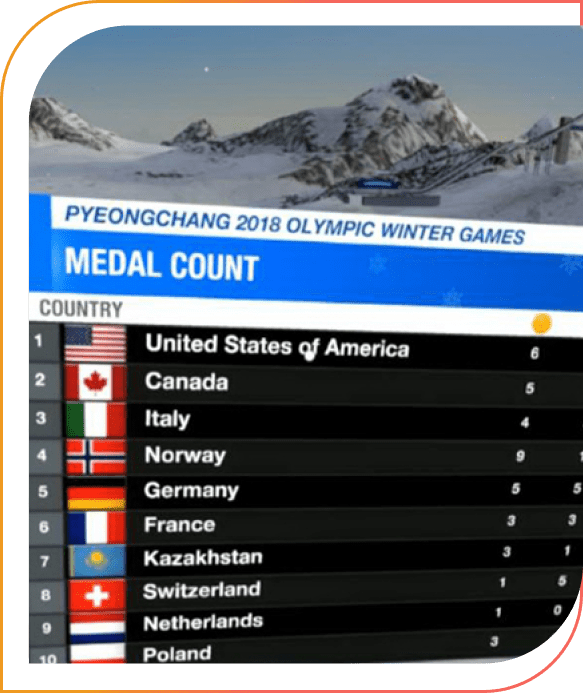 We built, tested and delivered the SDK for iOS, Android and Web platforms in the short span of 7 months. One portion of the SDK was made available for the clients and the other for the users. For the client side application, an SDK was provided, while for the user we provided both the SDK and the white labelled application. We developed the rendering SDK in C++ with small and short codes to ensure minimum integration and to share the modules in the corresponding iOS and Android platforms. With this as a solution, the client can perform easy integration to their existing application, while the users can experience VR streaming by just downloading the application. We enabled VR media streaming through Oculus headset and WinMR for Mixed Reality. Travancore Analytics were able to transform the visual experience and viewer engagement of our client with this improved live streaming delivery.
Our Solutions:
Rendered content for playback1
Handled the analytics, video player controls, customized the environment for VR, display scoreboard, and leaderboard for various sports
Native high performance SDK with easy integration
Expertise
Combining our technological competency and essential industry knowledge, we offer capabilities to support next generation solutions. Our holistic and innovative solutions will lead you to the way forward.
Technologies