Category: Web Applications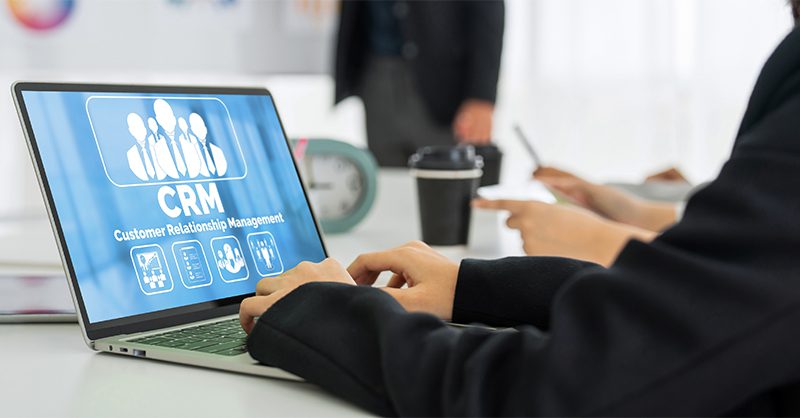 If you are a small-medium-business owner, you must be aware of how integral a CRM system is for handling business requirements.
Why do we need CRMs?
CRMs can help in smoothening business leads/ prospects generation and management. The following are some of the most common reasons why any business would choose a CRM.
Complexity in keeping up with the lead generation activities.
Hard to locate customer information
Keep track of the progress of the sales team
Issues with customer service
Valuable long-term accounts
Delayed reporting processes
Uncharted roadmap to business growth
There are many kinds of customer relationship management platforms. In the past, CRM software found wide acceptance among just enterprise-level companies. The scenario has greatly changed since then.
Small businesses are now able to implement a CRM platform without causing a strain on their brains or budgets. It's a piece of welcome news as implementing CRM solutions can increase sales by double-digit percentage points.
The ability to streamline the entire workflow within a single tool helps to make daily tasks lighter, easing up resources for growth. CRM provides a clearly defined set of processes to close more deals, get tasks done on time, and reduce miscommunications.
A common feature found in CRMs are sales funnels and pipelines. Lead management and sales funnel features help you build a better sales process. Building a sales pipeline lets you streamline your workflow. Opportunity management tools identify possible future sales, while customer support tools make your customer experience better, helping you understand your public and reduce churn so your company can scale.
What are the benefits?
Contact Organization
Identifying Right Prospects
Report Generation
Time-saving
Cost Optimization with Increased Sales
Ideal features in a CRM for SMBs and Start-ups:
When you're running a small business or startup, taking time out to learn a new, complex platform is not a befitting idea. Ease of use and simplicity should be deciding factors—a platform that requires minimal training is best, something that feels intuitive; that offers easy access and interpretation of information.
Small businesses, in particular, do things their own way, rather than following a guidebook. Hence, it's always better to go looking for customizable tools so you can tailor CRM software to your specific business needs. Being able to modify contact and opportunity fields, among other elements, is especially helpful if you're working in uncharted territory.
It's always good to have automation features for data entry, customer emails and follow-ups, and information field updating. It helps save time and redirect your energy for tasks that require more attention.
Small start-ups may not have their own IT department. That means you'll want to make sure the CRM you choose is backed by a great customer support team, one who will be on hand to ease the product's learning curve, answer any nagging questions, and resolve technical issues quickly.
Price is an obvious determining factor for SMBs and startups seeking CRM tools. When you don't have a lot of hands-on-deck, you want to make sure every dollar spent counts. If you're on a lean budget and is still contemplating the usefulness of this kind of software, it's wise to start out with a free CRM.
Being able to scan multiple social media channels gives you full visibility on what people are saying about your business, your competitors, and overall industry trends. Engage people one-on-one on the platforms they spend most of their time, and demonstrate transparency by resolving issues out in the open; all to broaden your brand awareness and win more customers.

Sensing these requirements, one of our partners shared his ideas with us for a cost-effective, simple to use CRM solution for small-medium businesses and start-ups. A proven 30-minute window for just its mastery, an effective sales prediction algorithm, and ease of usage are the highlights of this product. Team TA developed this product jointly with our partner.
If you are someone who is looking out for implementing a custom CRM for your enterprise, don't look further. Contact Us to know more about the software development services we offer.