Category: Automation,Innovation,Web Applications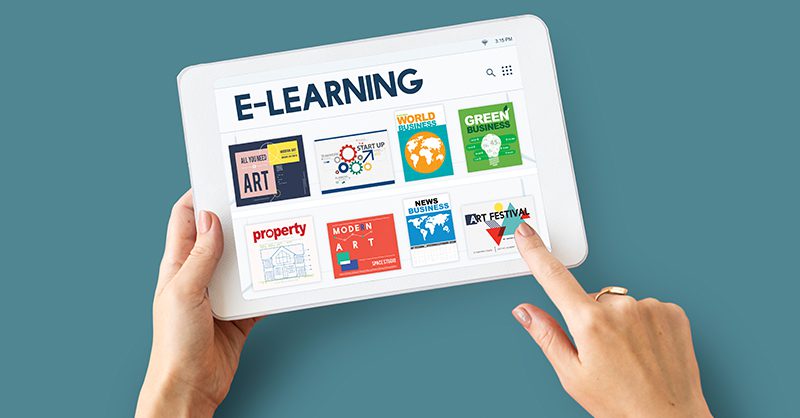 Education is the foundation of shaping one's character as one reflects on one's life what they have learned. There have been massive and subtle changes in the education industry along with the advancement of technology. This generation has witnessed a sweeping change from conventional classroom education with pen and notebooks to so-called "digital education". Smart devices and the internet have made the world a global village.
Online is an environment. It is not just a platform for learning or temporary use of software for learning. In fact, it is a vast world that includes e-books, numerous videos, and many more. Platforms are the main focus of online exchanges today. There are large and small platforms that offer Massive Open Online Courses.
The world is facing tough times like never before. The spread of the COVID-19 virus is affecting the progress of the global economy. Many industries are facing a dip in revenues, whereas some like e-learning and healthcare technology has touched an all-time high. With educational institutions shut down to curb the spread of infection, the majority of the institutions are globally adopting third party video conferencing solutions and also upgrading their existing e-learning solutions that can handle the increasing user traffic.
Digital education creates various learning opportunities as new hybrid courses and innovative methods are being devised and implemented on a daily basis. Formal learning opportunities today have scope almost close to infinite with the traditional online degree or diploma courses, podcasts, wiki, blogs, VR, video conferencing, and much more. Technology has created a virtual environment that allows any learner with needs to go surf and gain knowledge in any subject.
Educational institutions all over the world are enhancing and redesigning learning spaces to foster interaction, collaboration, and participation which is one of the biggest pros of technology. Moreover, the obstacles of distance and geography have been surely eliminated with access to digital devices available in the marketplace. The improvement in student's feedback and effectiveness could be harnessed easily by implementing digital education and e-learning methods in learning spaces. The differentiation between reliable information and hoax provides a better vision to the learners and teachers. It changes their roles in the curriculum to a certain extent but generates a deeper understanding. It requires many sets of skills and etiquette to be a quality participant in this environment, but technological life skills have become a major part of exchanging concepts that were considered complex in the past.
Next week, next blog, we will be covering the various technical aspects and modules that make up an efficient e-learning solution and how Team TA can help you make your own stand-alone e-learning solution.