We build your idea the smart way with our comprehensive no-code app development services!
Imagine making apps and websites without any code! Sounds too good to be true.
The NoCodeMovement is the new disruption in technology, where one can quickly build and deploy value-driven business applications. We leverage no – code or low – code development services to build custom, enterprise-worthy business apps quickly and efficiently without the need for any technical expertise.
Low-code is an application development method that operates in a model-driven, drag-and-drop interface that elevates coding from textual to visual. Even non-programmers can develop application software through Graphical User Interfaces and configuration instead of traditional computer programming. This replaces the use of complex coding practices and ensures faster software development solutions which is crucial for businesses undergoing digital transformation. We use designers and powerful low-code platforms like Microsoft Power Apps, Bubble, Appsheet, Shopify, Share Tube, and Webflow to create beautifully designed and easy-to-maintain apps and websites.
Accelerate the design, development, deployment, and implementation of enterprise applications with cutting-edge technology platforms.
Microsoft Power Platform
MS Power Apps, as our preferred low-code development platform, allows you to quickly create thoughtfully designed apps that leverage best practices for user interaction. MS Power Apps is an ideal platform for developing custom applications with detailed workflow automation and business logic, and it integrates with Microsoft products such as Office 365, Power BI, Teams, SharePoint, and more. It includes features such as pre-built templates, AI Builder, and App Designer with drag and drop to help you turn your ideas into viable products. Drive business efficiency while boosting agility across your organization with our Microsoft Power Apps development services.
Read More
TA's Low - code development services
Boost productivity and drive long-lasting business impact with our low code development services.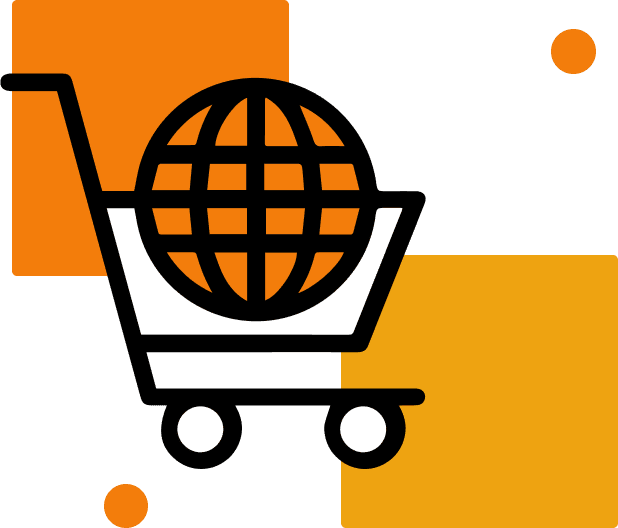 No-code e-commerce
Leverage the no-code development platforms to get your online store off the ground. Business owners can use their design skills to create visually stunning, feature-rich, and fully functional custom e-commerce stores by simple drag and drop without prior coding knowledge. Drive sales and take your business to the next level using our best no-code development solutions.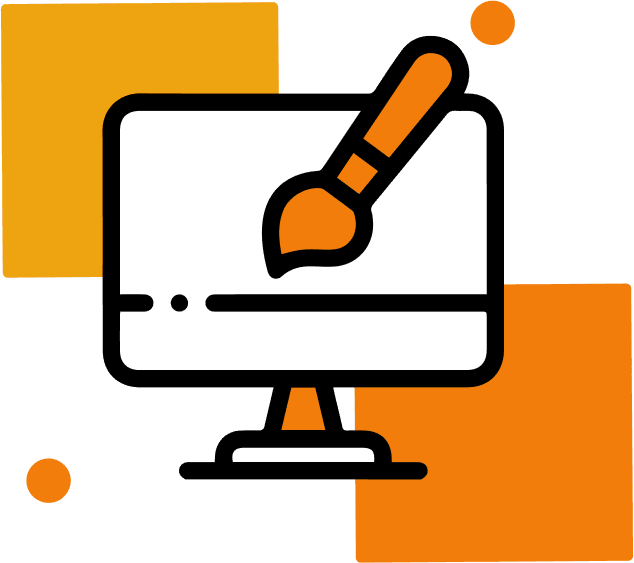 Design
No-code apps are empowering customer-savvy entrepreneurs to design better customer experience automation. Non-programmers can now design, prototype, and gather customer feedback to deliver seamless digital experiences across all the touchpoints of the customer journey. Brands can improve their digital customer engagement using no-code CX designs while decreasing reliance on customer support professionals.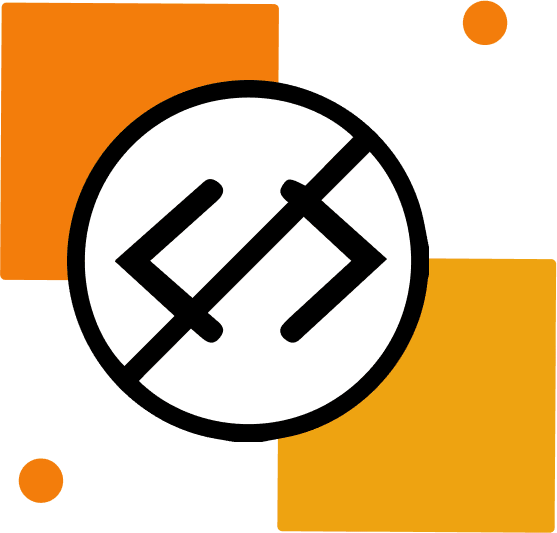 No-code CMS
With TA's No-Code Content Management System (CMS), you can create your own app or website at any time, with just a few clicks, and customize it according to your requirements without requiring in-depth programming knowledge. Business agile digital solutions can be created in no time within your budget via our robust no-code CMS.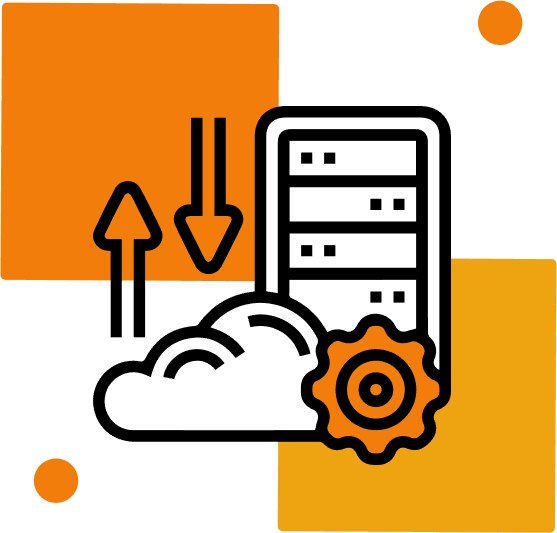 Website migrations
TA's no-code services empower developers to rapidly deploy new applications into a secure, high-availability, cloud-native architecture for seamless and smooth website migrations. Take advantage of zero downtime, reusable microservices, visually configured APIs, and minimum defects than code-based enterprise migration methods.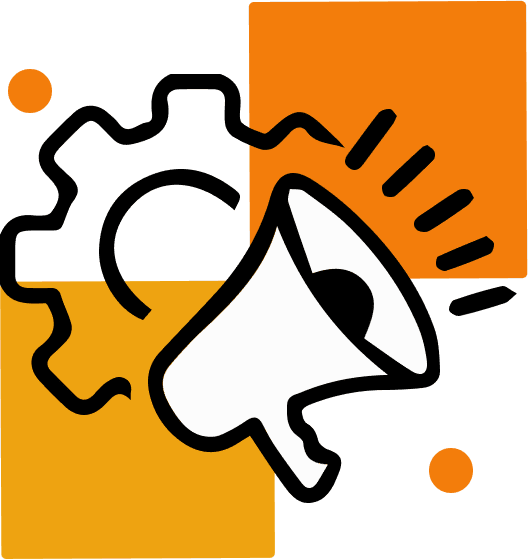 Marketing automation
No-code development solutions have made it easy to build automated marketing and sales actions to connect and integrate different software for a seamless workflow creation process. No code tools like HubSpot, Wistia, and Databox let you pull data from multiple sources, compare, analyze, and even present them in easy-to-read formats to figure out what works, what doesn't, and what you should do next to generate more leads.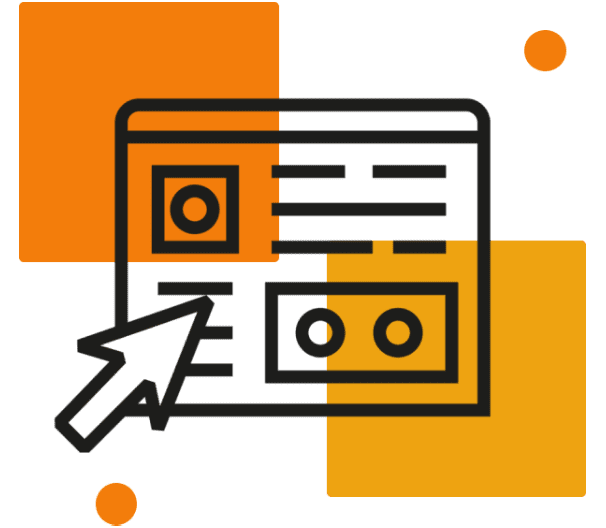 Clickable prototyping
No-code prototyping tools allow a designer to craft ideas, interactions, navigational elements, and visuals together to represent a solid prototype of a design. Designers and clients collaborate better by being on the same page than having conflicting perspectives to bring new prototyping possibilities to your organization.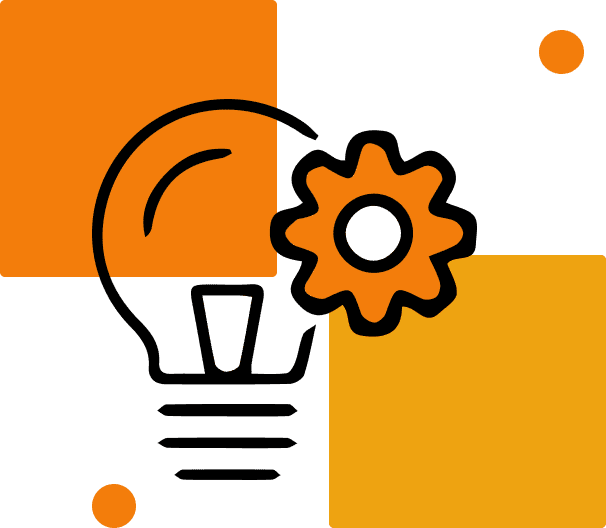 Intelligent Process Automation (IPA)
Bring together digital process automation, robotic process automation (RPA), and artificial intelligence (AI) to manage, automate, and integrate business processes, people, data, and systems through low-code Intelligent process automation (IPA). This ensures the right data gets to the right place at the right time and facilitates end-to-end process automation.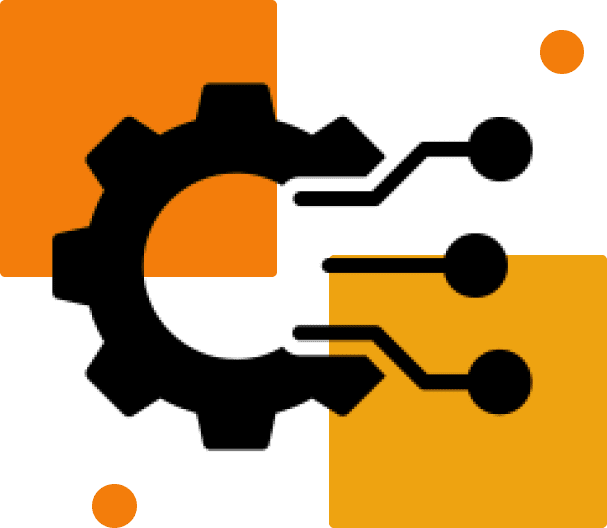 Data integrations
Integrate, consolidate, and share high volumes of data across your organization, departments, employees, and customers using no-code data integration solutions. Access various data integration tools to connect cloud-based and on-premise sources with data integration and automation. Reduce operational costs and fasten marketing time by centralizing data into a single view from multiple sources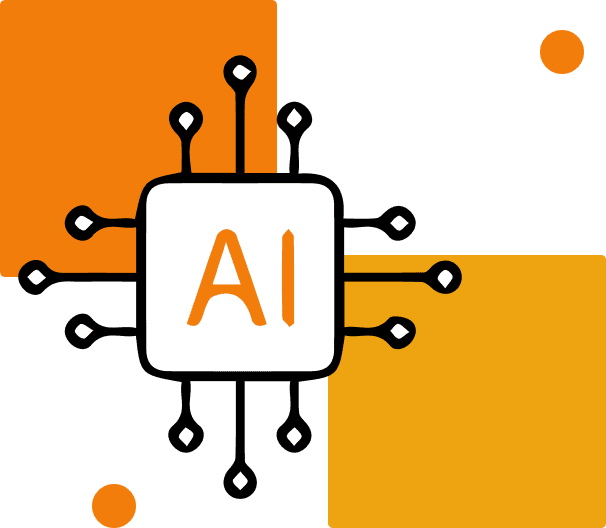 Artificial intelligence (AI)
No-code AI equips your organization to build AI and ML models without needing expensive engineering or data science expertise, or in-depth coding knowledge. Drive new competitive opportunities with intuitive no-code AI that is adaptable to suit changing business needs. Data can be transformed into actionable insights in no time and customized AI solutions can be developed quickly.
Benefits of Low code development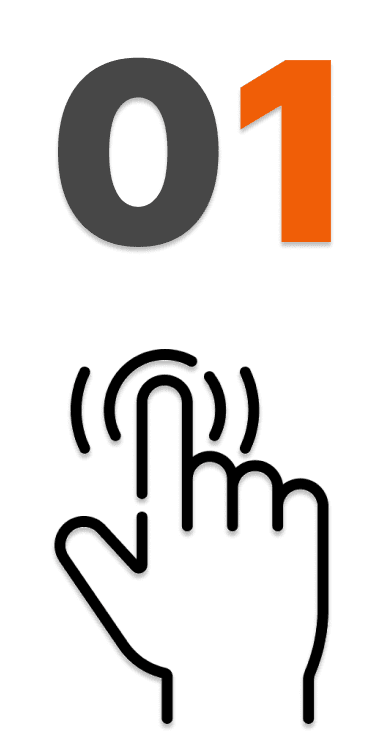 Easy to use
Allows even non-programmers to develop apps and workflows quickly. It is easy to update and manage even for marketers, designers and non-technical business owners. Companies can utilize their existing talents or even empower non-IT teams to build and deliver apps faster.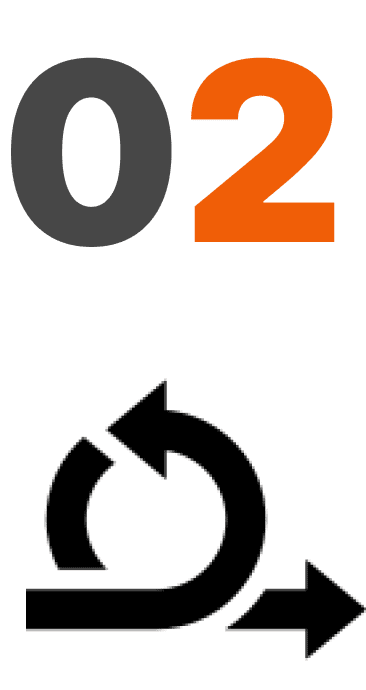 Better Agility
Web-based drag-and-drop functionalities and reusable pre-built modules speed up the application development process efficiently. Testing is also automated, which further reduces development time so that your business operations are unhindered.
Reduced Cost/ Cost Effective
Low-code app development requires less programming expertise, and since your application is cloud-based, you'll also save on overhead expenses like maintenance and server monitoring. It also bypasses the cost of maintaining a skilled team of developers on staff all the time offering a low-cost alternative to the traditional software development process.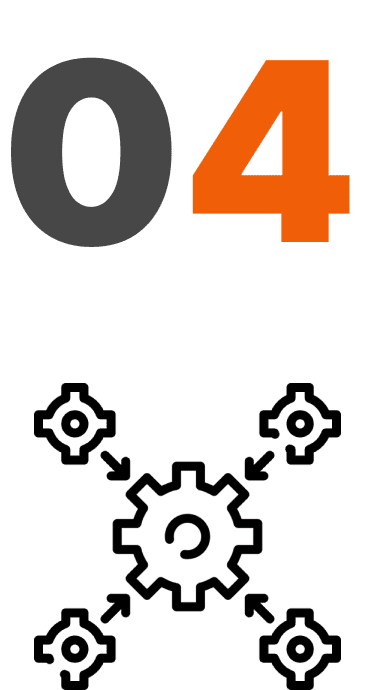 Integrations
Low-code services are open and extensible at every level, securely integrating data and logic from any source, system, or service including your core legacy systems. Through pre-configured APIs and connectors, custom integration is made possible by connecting hundreds of systems and cloud services.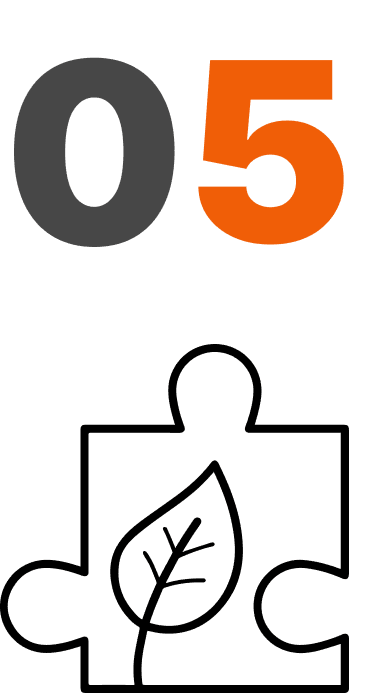 Scalable environments
Deploy new and expand existing apps quickly as customer demands and businesses require. A cloud-based low-code platform provides resilience, support for continuous delivery, and on-demand run-time and development-time scalability.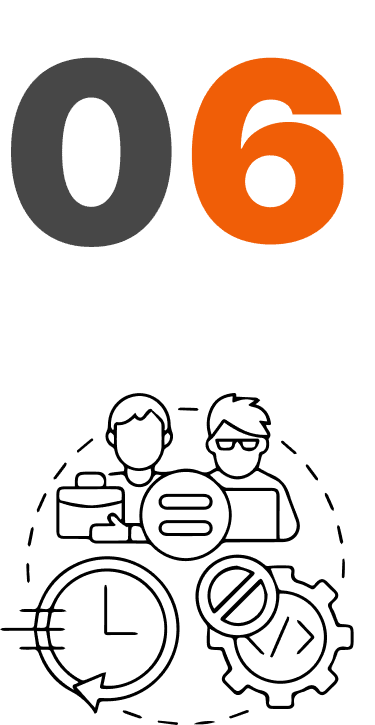 Visual modeling tools
Drag-and-drop functionality powered by visual tools and an intuitive UI makes it possible for professional developers to boost their productivity and for laymen to build all types of apps. Model-driven development enables you to see how the app works as it's being built, with the ability to launch it with one-click deployment.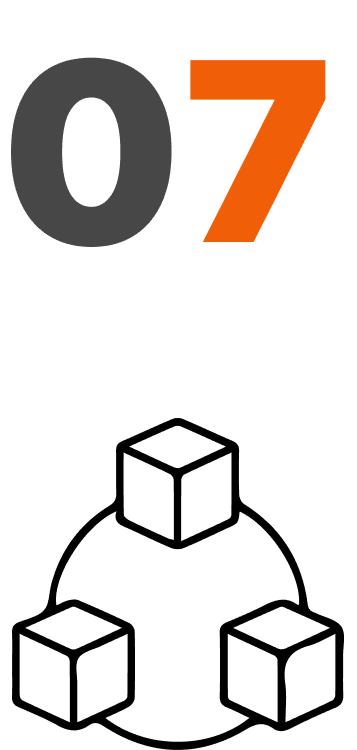 Pre-configured modules
Most low-code development platforms offer pre-built components, templates, logic, connectors, and modules that are pre-tested for performance and security. This leads to almost immediate functionality and reduced production time.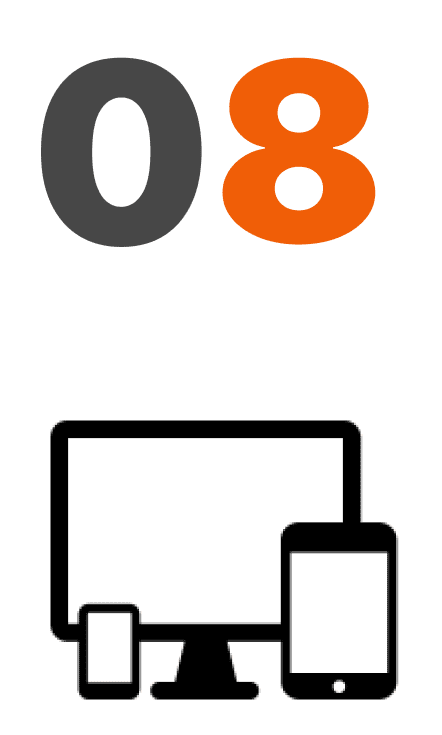 Cross-platform capability
Using no-code/ low-code platforms, software that is compatible across operating systems can be developed without creating multiple applications. This paves way for an affordable means to gain maximum exposure to your software.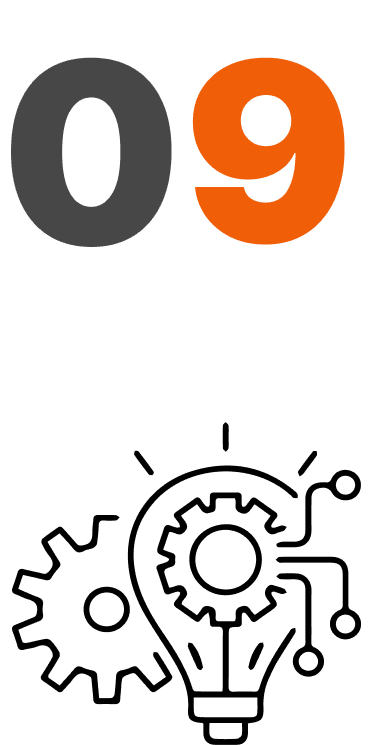 Intelligent Automation
Embrace innovative applications by delivering end-to-end process automation that brings together data, people and systems.
Accelerate your digital transformation with TA's low-code services!
We enable you to quickly build modern, enterprise-grade web and mobile apps using Microsoft power app platform by creating stunning UI, generating clean code, reducing development costs, and accomplishing more with less. Our growing team of certified developers leverages the best of low-code platforms to create future-ready digital solutions for Banking, Healthcare, Finance, Recruitment, and E-commerce. We help prospective customers to create business prototypes quickly and to put them in to check the market viability or user support.
Our robust and intelligent low-code services make your digital transformation more effortless and accessible across a wide range of industries like retail, insurance, banking, health care, logistics, education, tourism, and manufacturing. No matter what business you operate in, TA's easy-to-use, ready-made no-code application building blocks empowers you to meet your business challenges efficiently and quickly.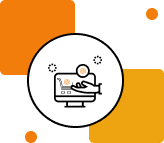 E-commerce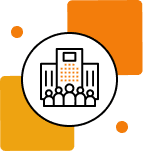 Enterprise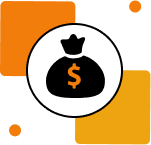 Finance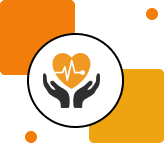 Healthcare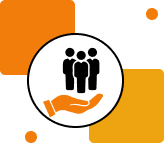 Human resource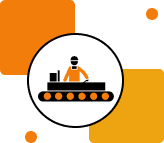 Manufacturing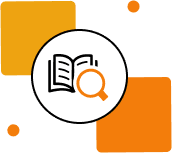 Research
As the name suggests, no-code/low code development is a type of development that needs little or no code. Different tool types exist under this umbrella term: website generators, API connectors, database builders, form builders, workflow automation, and more, each targeting different domains and needing varying levels of technical proficiency. The common factor is that they have a graphical user interface that enables users to build or configure something with point-and-click simplicity.
Functionality, usability, customer support, and scalability are some of the factors that separate the best low-code platforms from the rest of the pack. Travancore Analytics has teamed up with cutting-edge technology platforms like Microsoft Power Apps, Bubble, Appsheet, and so on to attain an edge over other companies in the no-code/low code development platform.
The time taken to develop a low-code website varies depending on the project's goal, size, and complexity. Our experienced team of experts will help you to consider all the elements and estimate the optimal time to build your website.
We charge you based on your projects' requirements, features, functionalities, and complexities. It also depends on the number of development sprints your app will need to be completed. Each sprint is scoped independently, ensuring project flexibility while maintaining an efficient development timeline.


Absolutely! TA's best low-code solutions enable you to determine organizational capacity in terms of available resources, diligently develop and refine the structure of development teams and create applications that support scalability. As you gain more customers and your app grows, you can upgrade your capacity in no time to accommodate as many users as you need. Your app will be hosted in the cloud with state-of-the-art security infrastructure that incorporates end-to-end encryption, multi-factor authentication, classification of content, and security controls ensuring maximum security for your business enterprise.
Travancore Analytics extends its support and expertise in developing mobility solutions using low-code platforms with the help of our dedicated team of product specialists. You will receive huge benefits like faster development and deployment, quick iterations, smart automation solutions, fast prototyping, and cost savings.
With multiple platforms, choosing one that suits your business requirement is often difficult. The effectiveness of a low code platform depends on its ability to customize and adapt, budget-friendliness, simple visual interfaces, device compatibility, and real-time data analysis. It empowers you with effective visual modeling and allows collaboration with professional developers. Our experts can help you find the right low-code platform to develop innovative solutions for your business growth.