Reinvent Your Reality with our
VR Software Solutions
The technology of Virtual Reality has completely blended into our lives. The stimulating experience of VR is constructed in a computer-generated artificial environment with scenes and objects that are similar to or completely different from the real world. Thus, enabling the users to sink into a new immersive illusion in their own surroundings. We are a dedicated Virtual Reality (VR) development company offering the finest solutions to lead your way for an immersive revolution. Our robust strategies can drive your digital transformation beyond expectations. Make your businesses more profitable with our innovative solutions.
Our
VR development services

Custom VR software solutions
Specialized, ready-to-build custom solutions to empower your business to the new dimension of Virtual Reality. We are proficient in building personalized VR software solutions that will address your business's specific needs.

VR game app development
Develop immersive, interactive, and well-crafted VR gaming solutions for diverse platforms. We are one of the best immersive Virtual Reality game developers in the industry with firsthand experience in VR unity development and Unreal Engine, the most preferred VR game development tools in the market.

VR app development
Being a Virtual Reality (VR) app development company, we develop agile and user-friendly solutions for an exciting and immersive VR experience that can advance your potential in the digital landscape.

VR video streaming
Engaging Virtual Reality streaming solutions to give the ultimate immersive experience anytime anywhere. Our immersive solutions enable the streaming of high-quality, live 360° videos in 4k and UHD resolutions in real-time across multiple channels all across the globe.

Cross-platform VR development
Deliver accessible VR applications from smartphones and browsers to high-end VR glasses. Our skilled team can develop the VR application of your need across multiple platforms of your choice.

VR-based training solutions
Allows the training of a workforce with the immersive, true-to-life 360° VR experience in realistic risk-free scenarios. We excel in building VR-based training simulations that are favored by many across the globe.

VR in retail
Focused solutions for retailers to reinvent their experiences in marketing and sales. We can build walk-in
virtual showroom software platforms
, other solutions of your choice to make your stamp in the retail industry.

Social VR experience
Develop photo-realistic social VR experience to dissolve the physical and digital barriers. Our thoughtful solutions can open up new opportunities for people to build interactive social encounters and experiences across numerous social media spaces.

Enterprise VR solutions
Creative innovative solutions can help visualize your products and services in realistic simulations for enterprise customers. We are adept at crafting clever inventive solutions that can drive your enterprises with increased sales and improved productivity
Why choose us for your
VR development solutions?
Our creative and engaging VR software solutions can accelerate your digital transformation and improve your customer engagement strategies. Our trained professionals are experts in the broad pool of virtual reality technologies and tools. We can give wings to your dreams and build personalized solutions of your desire in the most innovative and creative way possible.
Case study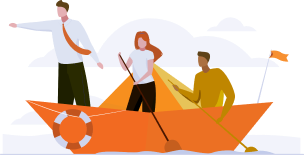 Our VR development
pipeline

Framing the plan
We sit with you and brainstorm ideas, your expectations, and technology choices regarding the Virtual Reality application. We then provide you with a rough roadmap on the execution of your idea.

Choosing VR Platform & SDK
Here we will decide on the SDK and platform of your preference such as SteamVR, Oculus Home, etc. Then, we weigh your choice of different devices from mobile devices, headsets, etc.

Frameworks
At this point, we reach a final conclusion on frameworks and libraries. We let you choose from the major frameworks such as Mozilla A-Frame, Daydream VR, and Unity VR/Unreal SDK (game development) etc.

3D Modelling
We develop 3D models giving life to your imaginations and needs. Our skillful team channels in their creativity to create 3D models with features and details that meet your needs.

Prototype development
After we set the environment, technologies, and processes required in the design and development of the project, we create the prototypes of the application.

Development & Testing
After successfully building the prototype, we carefully note down the necessary changes to be made and move on to development. Then, we run manual and automated testing to find and fix bugs or errors in the application.

Deployment
Once the application is developed and run through tests ensuring its features and functionality, we move on and deploy the application.

Security & Maintenance
We look forward to building engaging and long-term relationships. Once the application is deployed, if there occurs any issue or need for maintenance, our dedicated team of experts will provide round-the-clock support in the shortest period of time.
We offer the best in class integrated VR development solutions in: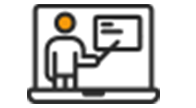 Training & Education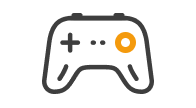 Gaming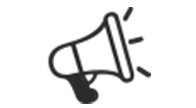 Media & Marketing
Entertainment & Sports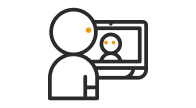 Video Streaming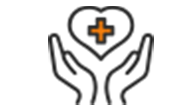 Healthcare
Our Expertise
We have a hands-on team who are experts in creating training simulations, visualizations, 360° walkthroughs, 3D modeling, location-based applications, work collaboration solutions, live-action applications, and gaming apps to unlock a new world of Virtual Reality.
Mixed Reality Development Services
Mixed Reality technology merges the physical and the digital worlds to produce new environments where real and virtual objects co-exist and interact in real-time. We assist businesses in providing an engaging Mixed Reality experience for better outcomes in minimal time.
Services & Industries
we serve
Our exceptional experience in Mixed Reality services ranges from Education & Training, Media & Entertainment, Retail, Gaming, Video streaming, and more.
We deliver insightful solutions in:
Custom MR software solutions
MR App development
MR game app development
MR for iOS, Android, and Smart glasses
MR in training & education
MR in entertainment & sports
Grab your MR experience, now!
Talk to us!
Our Expertise
Our capabilities in Mixed Reality development services extend from designing MR headsets that are fully independent, rich in recognition features, and can project high-definition virtual content or holograms over real-life objects. We excel at developing spatial mapping, gaze tracking, gesture input, spatial sound, voice support, motion sensors, extended connectivity, depth scanner features for Mixed Reality applications.
Technologies used for VR & MR
Build your distinct VR - MR solutions with us.

Get a quote today