Quick take on our
latest happenings
GoodFirms recognized Travancore Analytics as a
pioneer for developing top notch AR/VR solutions
Augmented reality (AR) & Virtual Reality (VR) are promising technologies sweeping the globe. AR and VR are penetrating every market, including the gaming, entertainment, 3D modeling, and social media industries.
Travancore Analytics is one of the best AV and VR development companies to help you establish a strong online presence for your business. They develop AR/VR apps that give unbelievable twists to mundane processes to deliver an immersive customer experience and satisfy next-generation users—unfolding new possibilities for businesses. The firm has also gained recognition from GoodFirms (a trustworthy research and review platform) for its high-quality project outcomes, value for money, exceptional proficiency in web development and web design, and customer assistance.
Today Travancore Analytics is among the top emerging achievers as per GoodFirms Research Methodology .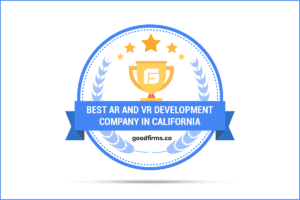 The Secret Behind the Success of Travancore Analytics
Travancore Analytics comprises a team of skilled software developers, architects, and project managers. They have been operational from Technopark since August 2007 and Infopark-Kochi since May 2014. It also owns a subsidiary named Travancore Analytics Inc. in California, USA.
Travancore Analytics has clients and business partners throughout the United States, the United Kingdom, Europe, Japan, Australia, New Zealand, the Middle East, and India.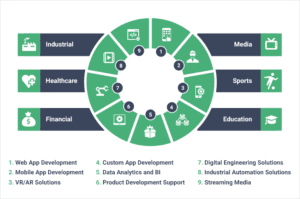 Travancore Analytics: Continues to Dominate the AR & VR World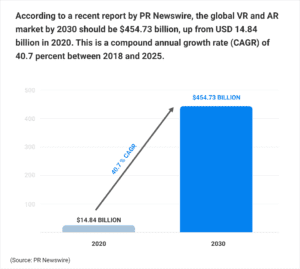 According to a recent report by PR Newswire, the global VR and AR market by 2030 should be $454.73 billion, up from USD 14.84 billion in 2020. This is a compound annual growth rate (CAGR) of 40.7 percent between 2018 and 2025. This growth in the global VR and AR market proves the fact modern businesses are embracing these new technologies to deliver the best and stay competitive.
As an industry-leading AR and VR Development Company, Travancore Analytics has a highly skilled, well-focused development team with hands-on experience in creating AR & VR solutions for iOS and Android phones, tablets, head-mounted displays (HMD), digital eyewear, and other IoT-enabled devices.
They excel at providing user-friendly augmented, virtual, and mixed reality services to construct a more unified and promising extended reality landscape.
What do Customers Say About Travancore Analytics?

The Clients' Confidence in Travancore Analytics: Portfolio

GoodFirms Research Methodology
GoodFirms' Research Methodology helps listed companies obtain business and increase their online reputation. The research conducted by experts and experienced professionals in technology helps our clients gain a high ranking on GoodFirms, a renowned B2B platform, by showcasing their profile, which includes client reviews, location, services offered, social media handles, and more, enabling businesses to make right decisions and collaborate effectively.
About GoodFirms: Established in Washington, D.C., GoodFirms is an outstanding B2B research review firm that identifies digital marketing and web development firms that offer unmatched services to their clients. GoodFirms' extensive research methodology rates organizations, enhances their internet reputation, and aids service seekers in selecting the ideal technology partner for their company needs.