Our Approach
We work with you to understand your near term requirements as well as longer term development plans. Based on our understanding we develop a mutually agreeable plan using Agile principles.
As your software development partner we focus on ensuring that we support your Speed of deployment and CI CD (Continuous Integration Continuous Deployment) requirements. We do this using Agile principles and DevOps practices.
Product Development
Our team works with the Product Owner and Product backlog to understand the priorities as we do the sprint planning and manage the Sprint Backlog. Our sprint team comprises of a Project Manager, Architect, Developers, Graphics Designers and QA members.
We bring to bear the best in class tools as shown to keep everyone on the same page and working efficiently. We use Agile Scrum methodology & DevOps practices to we meet your quality and deployment speed requirements.
Maintenance
We support your front line Technical Support & Customer Success teams to implement feature requests and bug fixes. Enabling you to be responsive to your customer requirements. Our services also include onsite and field installation support in case required by you.
For bug fixes and smaller feature requests we use the Kanban method using the Kanban board.
Agile
We understand product development is a team sport. We engage with our clients with our Distributed Agile Scrum methodology. As we go through Sprint Planning, Daily Scrum, Sprint Review and Sprint Retrospection phases we remain in sync with our client teams and focused on the common goal of shipping out a tested product increment.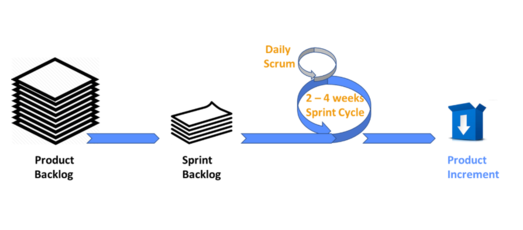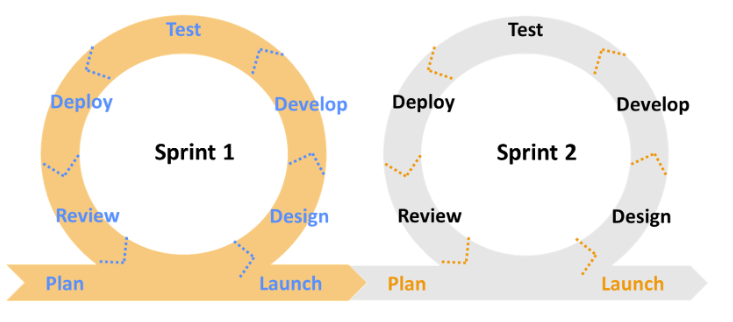 DevOps
We dovetail with your DevOps practices using these tools and processes to ensure your CI/CD initiatives work seamlessly. So you can focus on meeting your key metrics, Increasing Deployment Frequency & Reducing Time to Deploy.